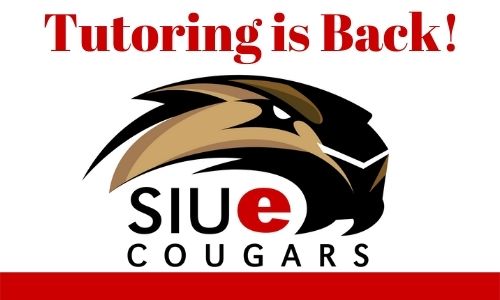 We have free tutoring at the library for students in grades K through 12.
About tutoring:
This is a free drop-in service where students from SIUE tutor kids and teens in grades K through 12. The tutors do not develop curricula or create assignments for students. Please bring a specific assignment to work on or a book you need assistance reading.
You'll find tutors in our building on the following days and times.
Tutoring has ended for the school year. Please check back in September for the new schedule.